HJERTETS MELODIER & eight other choral songs (2005)
This CD was released by the choral organisation Kor72 as a musical contribution to the 200th birthday celebrations of fairy tale writer Hans Christian Andersen in 2005. The choir contributes to the CD with three pieces.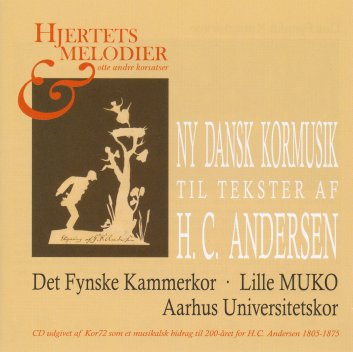 [01] Bøgetræet i skærsommer (Michael Bojesen)
[02] End ligger jorden i sneens svøb (Pernille Sejlund)
[03] Spørg Amagermo'er (Bo Gunge)
Click here for a complete track list.
Paarup Aftenskole 40 år (2002)
This double CD marks the 40th anniversary of Paarup Aftenskole in 2002.
The choir contributes here with one piece.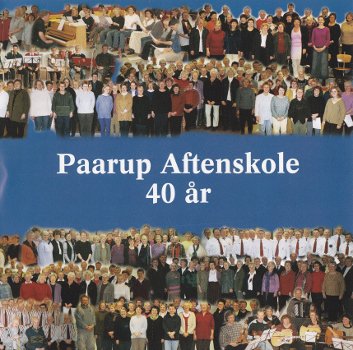 [2/01] Natten er vor egen (Peder Holm)
Choraldenmark.org – Visual appetizers (2002)
This CD-ROM was a presentation of selected Danish choirs, choral conductors and choral music by Danish composers.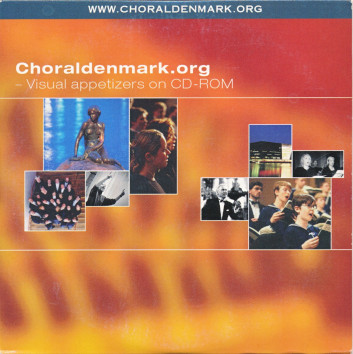 Meditations for All Seasons (2001)
This box of four CDs contains more than four hours of music to reflect the moods of the four seasons. This includes works by Cimarosa, Vivaldi, Bach, Haydn, Beethoven, Mendelssohn and Copland. The choir and the English organist Kevin Bowyer contribute here with one piece.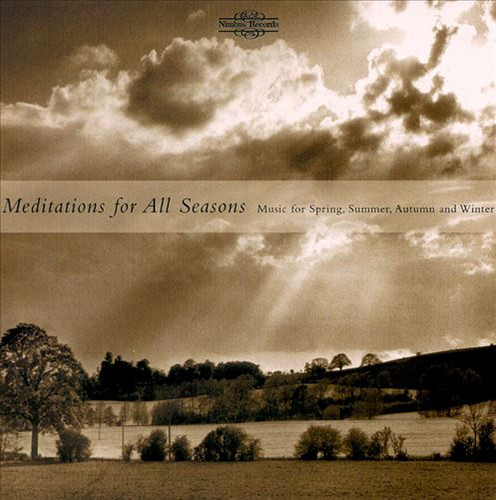 …These are meditiations, reflections, beautiful, sweepingly melodic pieces of music…
(review in Music Retailing)

…beautifully recorded…
(review in Listener Magazine)
[4/05] In dulci jubilo (Johann Sebastian Bach)
This box has been released on Nimbus Records (NI 1737) and can be purchased from Nimbus Records and Presto Classical.
MOSAIC – Nordic Twin Cities in Cultural Diversity (2001)
This CD is a musical journey to six Nordic twin cities: Odense (Denmark), Klaksvik (Faroe Islands), Kopavogur (Iceland), Norrköping (Sweden), Tampere (Finland) and Trondheim (Norway). The choir and saxophonist Finn Henriksen contribute to the CD with one piece.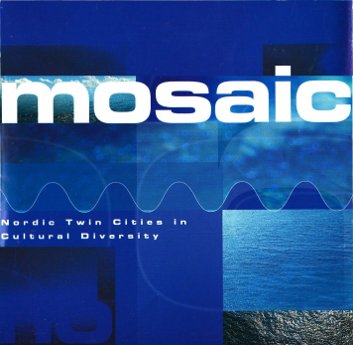 [10] Kirken den er et gammelt hus – Kristallen den fina (Lindeman/Granum)
The Danish Chamber Choirs – Marathon Concert (1996)
The programme on this CD is an excerpt from the five-hour Marathon Concert which took place at Helligåndskirken (Copenhagen) on 1st September 1996. The concert was one of the events celebrating the Cultural Capital of Europe, Copenhagen 1996. The choir contributes here with two pieces.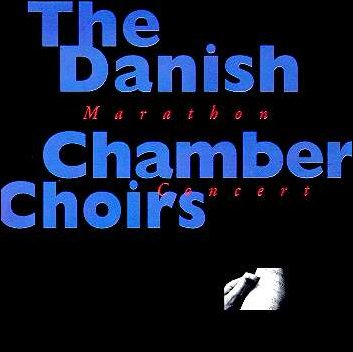 [10] Ecce Ascendimus Ierosolymam (Sven-Erik Bäck)
[11] Ego sum tui plaga doloris (Heinrich Schütz)
LIGE NU (1995)
This CD was released by the choral organisation Kor72 in connection with the release of KOR 72 book 5. Four of the member choirs have recorded their interpretations of selected pieces. The choir contributes to the CD with five pieces.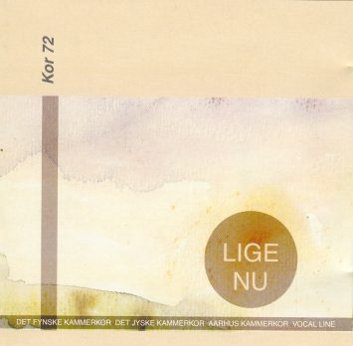 [01] Forårssang (Carl Nielsen)
[02] Efterklange (Svend S. Schultz)
[03] Hvor smiler fager den danske kyst (Oluf Ring)
[04] Lyksalig, lyksalig (Niels la Cour)
[05] I sne står urt og busk i skjul (Niels la Cour)
---