This CD contains choral songs by Per Drud Nielsen with texts by e.g. William Blake, Christina Rossetti and Giuseppe Ungaretti. It also contains three motets based on Paulus' text about love in 1 Corinthians 13.
---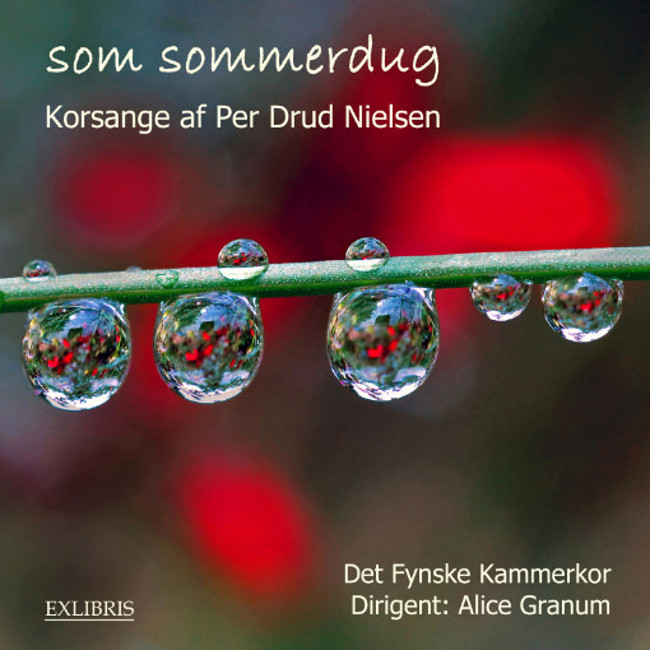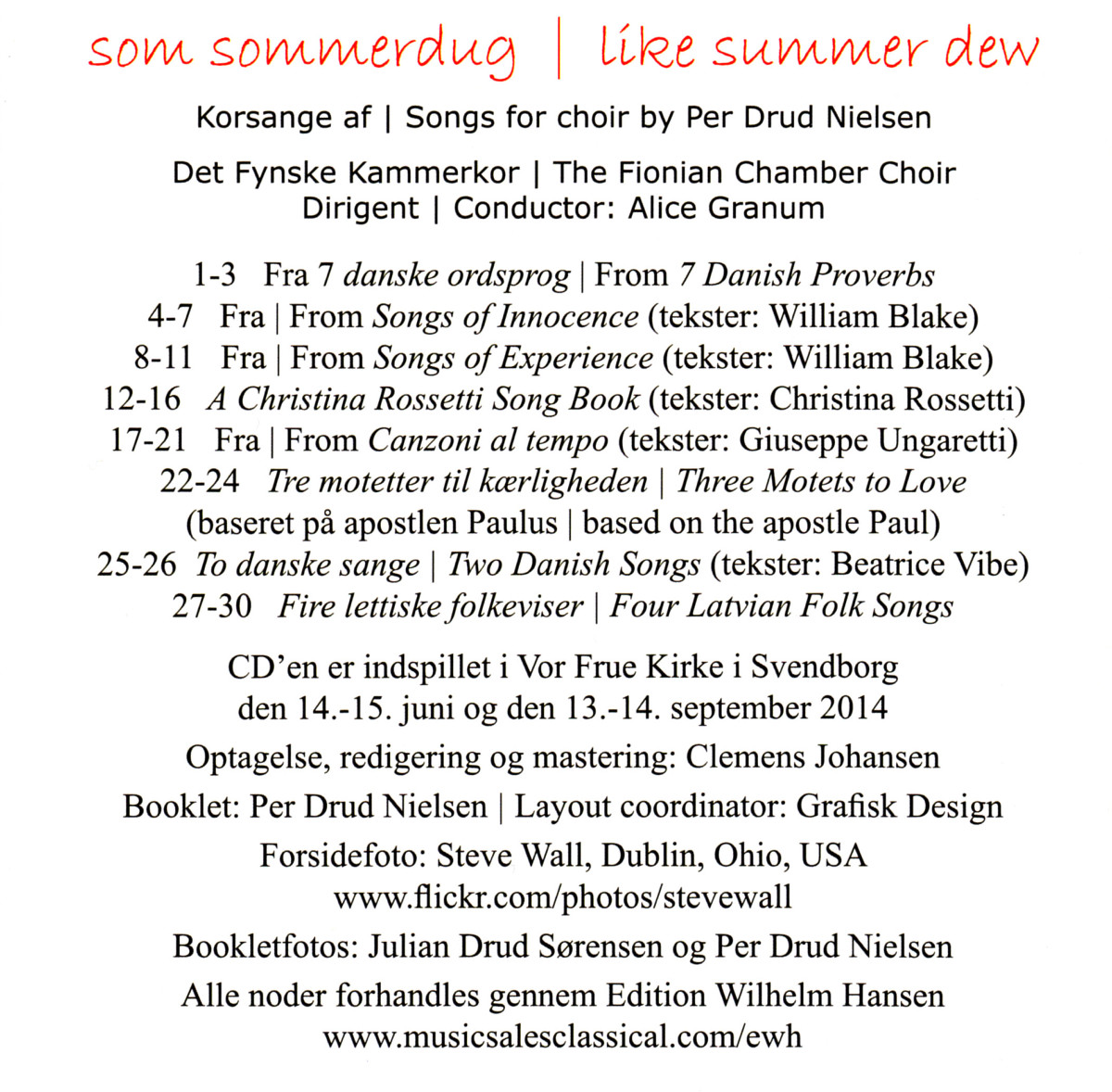 From 7 DANISH PROVERBS (2001)
[01] Han er så glad for en fynbo
[02] Smukke dage
[03] Kærlighed er som sommerdug
From SONGS OF INNOCENCE (2010)
[04] Infant Joy
[05] Spring
[06] The Blossom
[07] Laughing Song

From SONGS OF EXPERIENCE (2010)
[08] The Fly
[09] My Pretty Rose Tree
[10] The Lilly
[11] Ah! Sunflower
A CHRISTINA ROSSETTI SONGBOOK (2013)
[12] May
[13] A Birthday
[14] Mirage
[15] If all were rain
[16] When I am dead, my dearest

From CANZONI AL TEMPO (2005)
[17] Mattina
[18] Rosso e azzurro
[19] Sentimento del tempo
[20] Ombra
[21] …
THREE MOTETS TO LOVE (2012)
[22] Om jeg så taler med menneskers og engles tunger

[23] Kærlighed er tålmodig
[24] Størst er kærligheden
TWO DANISH SONGS (2004)
[25] Mit land (En stribe grønt)
[26] Efterår (Oktoberdag i flammer)
FOUR LATVIAN SONGS (1997)
[27] Ord fra mine læber strømmer
[28] Brudekransen
[29] Sov nu, min kære
[30] Mine sange
The CD has been released on Exlibris Musik (EXLCD 30165) in 2015 and can be purchased from Per Drud Nielsen and Exlibris.

It is also available on Spotify and other streaming services.
---