This CD contains compositions and arrangements by Christian Dyrst.
The oboist Henrik Goldschmidt appears on 3 tracks.
---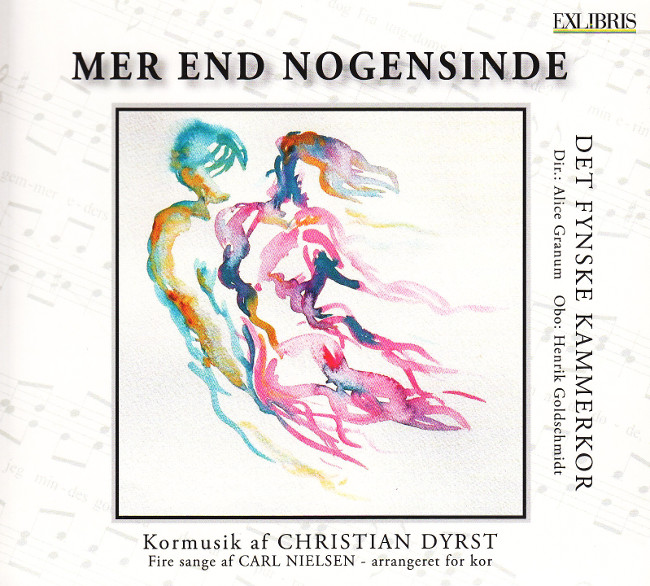 [01] Nu sænker Gud sit ansigt over jorden
[02] Forårsregn
[03] Juni
[04] Natteregn
[05] Hvor blev I røde roser dog
[06] God høst
[07] Efterårstone
[08] Det fryser ved oktobers klare måne
[09] Du
[10] Smerte
[11] Du var den fine rose – Obo: Henrik Goldschmidt
[12] Natturen – Obo: Henrik Goldschmidt
[13] Mer end nogensinde – Obo: Henrik Goldschmidt
[14] Nu lyser løv i lunde (arr.)
[15] Så bittert var mit hjerte (arr.)
[16] I kølende skygger (arr.)
[17] Vi sletternes sønner (arr.)
The CD has been released on Exlibris Musik (EXLCD 30159) in 2014 and can be purchased from DyrstMusik and Exlibris.
It is also available on Spotify and other streaming services.
---